(~High~Roller~)
Allies





Posts

: 357


Join date

: 2010-06-23


Age

: 23


Location

: Murfreesboro, TN

Character sheet
Loyalty :





(185/200)


Fighting Skillz:





(180/200)

Subject: Born Jr. [Not a challenge] Tue Aug 03, 2010 10:25 am

---

Yo man, you have not done a single challenge since RT started.

Since your in a champ spot, i need you to issue a challenge before next tuesday, one week from now. if no challenge is issued then newborn will take your spot and 3rd place will be vacated till someone eligible claims it.
Newborn
Elite VETERANS





Posts

: 557


Join date

: 2010-04-03


Age

: 23


Location

: Boston,Ma

Character sheet
Loyalty :





(225/225)


Fighting Skillz:





(225/225)

Subject: Re: Born Jr. [Not a challenge] Tue Aug 03, 2010 12:15 pm

---

reason why he cant is because hes on vacation
Born_Jr
Champion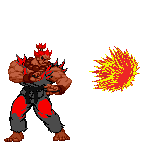 Posts

: 243


Join date

: 2010-05-31


Age

: 21


Location

: Boston

Character sheet
Loyalty :





(175/200)


Fighting Skillz:





(175/200)

Subject: Re: Born Jr. [Not a challenge] Tue Aug 03, 2010 8:29 pm

---

exactly man im on vaction
(~High~Roller~)
Allies





Posts

: 357


Join date

: 2010-06-23


Age

: 23


Location

: Murfreesboro, TN

Character sheet
Loyalty :





(185/200)


Fighting Skillz:





(180/200)

Subject: Re: Born Jr. [Not a challenge] Fri Aug 06, 2010 6:23 pm

---

I did not know that at he time of posting.


Mai baddd. D:
Sponsored content

Subject: Re: Born Jr. [Not a challenge]

---